Bromley Minibus Hire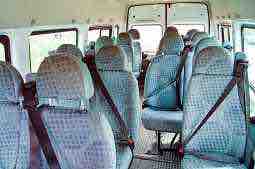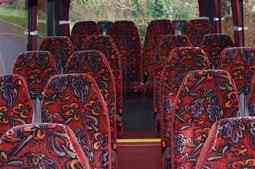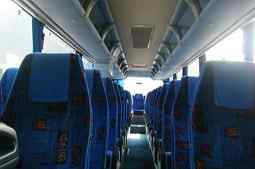 HOME 
Our Bromley minibus hire can take you directly from the airport to any local attraction you choose. Whether you are in the city for a business meeting, the annual Open House Air Day at Biggins Airport or a family event, we can help you get to your destination in style. 
 
Exceptional Service 
You get the best customer service in Bromley every time you drive with us. Our clients always refer us to others because of the type of care they get from us. In fact, a significant portion of our business comes from word of mouth referrals. We also have a high number of repeat customers from all over the United Kingdom. 
 
Once people have travelled with us, they keep returning time and again. They know that we will provide quality Iveco coaches and other convenient transportation for them when they need to attend conferences or return from a holiday. Our Bromley minibus hire is always available for you when you need reliable transportation for late night flights or early morning meetings.  
 
All of our vehicles are equipped with air conditioning for your comfort. We are available to help you with transporting your team to weekend events and make it easy for you to get everyone home safely from family events on weeknights. We give you a quick call less than an hour before picking you up so you know that we are on our way. 
 
We Take You Around Greater London Safely 
While many of our clients just need to get quickly from their hotel in Bromley to a meeting venue or from the airport to see local attractions, others need to go to destinations which are outside of the city. Our minibus hire in Bromley can take you to any destination in Greater London.  
 
We frequently transport children on school trips and also attend to busy professional teams when they have to make frequent trips across Bromley. Safety is always a major concern for us and we organise our routes to avoid unnecessary delays while ensuring that you arrive at your destination punctually. 
 
We offer a wide range of vehicles. Our drivers have tips on tours to suit the needs of a number of different groups including the following: 
Community clubs 
Sports teams 
Church volunteer groups 
Business teams 
 
Participate in Bromley Events 
There are events throughout the year to suit everyone in Bromley. Whether you like the theatre, music or educational movies, there's something fun for you to enjoy. When you book a trip with us, you can focus on enjoying yourself and leave the hassle of navigating traffic to us. Our reliable team members believe that a friendly smile makes every trip more enjoyable and they are always there to help you. 
 
Events in Bromley include: 
Blithe Spirit at Bromley Little Theatre 
Floristry with Business, Mottingham Learning Shop 
Slavas Snowshow, London Festival Hall 
 
Call us first whenever you want to visit any of the following attractions in Bromley: 
The Glades, Bromley Town Centre 
Rambler's Rest, a pub serving real ales 
Biggin Hill Airport 
Down House, the former home of Charles Darwin 
 
Wherever you need to go, we can take you there. If you and members of your community are volunteering for a day on a project, we can pick you up in the morning and return for you at the end of your workday. No one has to assume the responsibility of driving. We serve professional teams who need to be on time for meetings out of town. We also help teachers to plan for educational trips with their classes. 
 
Enjoy Our Amenities 
Many of our clients enjoy driving with us because of all the extras that our vehicles are equipped with. This is true for children, teens and adults. We know that it can sometimes become difficult to stay in one position for long, especially on long journeys. We make sure that all of our buses have a variety of entertainment options, so that you can choose how to maximise the time you spend with us. Public address systems on our larger buses make it easy for you to quickly communicate with members of your team. 
 
Our Volvos, Mercedes 16 seater and Ford Transit vans are just a few of the options we have available at our minibus hire in Bromley. All of our vehicles are chosen due to the high standard maintained by the manufacturer. Their luxurious interior and their reliability will impress. You can enjoy a number of amenities while in transit which are designed to make your trip more comfortable. 
 
Book In Minutes  
Your time is important and we take every step possible to ensure that all of your interactions with us are efficient. We have provided all of our guests with access to our online booking system. This means you can make a reservation at any time that is convenient to you.  
 
You never have to rush to call us by a specific time just to reserve a coach for business trips. Our system can be used from your personal computer and you can book on the go as well, by using your tablet or smart phone. If you need to contact us and speak to us about any issues that you are having or to seek clarification on questions related to your trip, our knowledgeable representatives are always happy to help you.  
WHY CHOOSE US
Coach Tracker
Flights monitor at all airports
Manage your booking
Printer friendly tickets
G.P.S System
Specialised GPS system Pick you up on time
Timetables
Excellent time keeping
Avoid train delays
Switch to coach to avoid rail disruption
Save money
Save money on all coach sizes
Travelling with us
Voted number 1 for customer service
Luggage capacity
All vehicles have luggage capacity depending on the number of people
---
Online Exclusives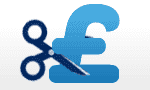 Lowest Rates Guaranteed save money on all sizes coaches.
Creditcards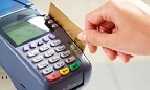 All Credit Cards Accepted
( charges may apply )
Business Accounts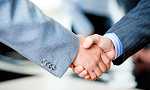 Business Accounts and Contract Work welcome.
Travel to Europe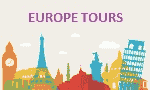 Travel to Europe- All inclusive
24 hours service
24 hour service 7 days a week.
Airport transfers
Airport transfers Free parking included at all airports.